Travel Agency Software – Tourist information system for small and big travel agencies
Abraxas Tourism is an information pack that will facilitate the work in your agency. It comprises all the necessary functions for effective work in a tourist agency.
Tourism business brings a lot of special demands which have to be supported by a tourist information pack. Only a few tourist information packs cover the whole spectrum of functions. We have been developing Abraxas Tourism for over a decade with our partner tourist agencies. This ensures you that this travel agency software includes all the functions and work experiences from the business practice, and the work you do with it is quick and efficient.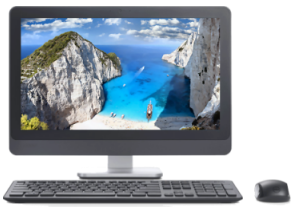 Modular design
Our Travel Agency Software (called Abraxas Tourism) is designed modularly, so that you can always use modules with those functions you currently need. When your needs expand, you can simply add new modules and functions. The list of modules and basic and additional functions can be found in the brochure, which can be downloaded to your computer or printed.
Adapted to distinctive features of your business
Abraxas Tourism comprises functions that will be beneficial to every tourist agency. Besides, we can adapt the pack, so that it suits your needs and distinctive features of your travel agency business.
Online business
The information system Abraxas Tourism upgrades your website so that beside the presentation of the agency and travel arrangements the customers can also check the availability of dates and accommodations, make reservations and pay for the booked arrangements.
Through the connection with the card processing centre they can pay for the arrangement on your website.
Connection with other systems
For more simple and effective business operations our travel agency software connects with other information systems which you and your business partners already use. For instance, we can connect it with your accounting and automate the entire financial business operation.