Tourism Information Systems by Abraxas
Tourism business brings a lot of special demands which have to be supported by a tourist information system. We have been developing and upgrading our information systems over decades with our partners – tourist and festival agencies. This ensures you that it includes all the functions and work experiences from the business practice, and the work you do with it is quick and efficient.
Working with companies on different fields of travel industry, Abraxas has developed powerful solutions for travel agencies and congress tourism.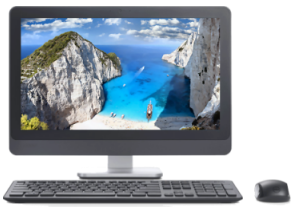 Congress tourism solution covers information support for fairs, exhibitions, seminars and symposiums.
The solutions can function as a standard deployment in your IT environment. Alternatively, they can be deployed in a cloud, or can be hosted on our hardware. Abraxas Tourism is an IT system, designed to dynamically facilitate creation and sales of travel industry products, while lowering labor intensity on every level. On top of that, you will receive a concise, easily accessible and highly accurate overview of your business results. Abraxas Tourism constituent modules can be quickly and efficiently adapted to any special requirements, your business environment might impose.
Tourism – additional features
All the above described systems, from our assortment of Tourism solutions, are designed for quick and efficient integration with all the IT systems, commonly found in a business environment. Abraxas Tourism can be integrated with ERP, CRM (Abraxas Dialog and others), sales channel support systems (telemarketing and online marketing), a wide range of support tools (e.g. mobile apps for on-site operations), business analysis tools (BI and controlling) and others. Exceptional integrability of Abraxas Tourism is a result of service-oriented architecture.
Tourism – choose the right partner
The most crucial factor for successful deployment of IT solutions in travel industry, perhaps even more important than technical characteristics of the product, is quality of training. An excellent team of training specialists is going to get your personnel up to speed with all the features of the system. Our training team presents the system using clear, non-technical language, with emphasis on the critical factors, while offering consultations regarding specific aspects of your business. Our training specialists have been honing their skills through years of fruitful collaboration with various experts from the travel industry.